SELENIUM
An antioxidant that protects from heart disease, some cancers and premature ageing, selenium is required for normal growth and fertility, thyroid action, proper liver function and healthy skin and hair.
SOURCES
– mushroom
– buckwheat
– walnut
– shellfish
– egg
Article sourced from and with kind thanks to The Complete Guide to Nutritional Health.
Available from Amazon.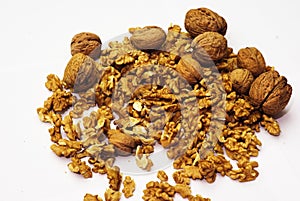 © Photographer: Vitezslavmalina | Agency: Dreamstime.com
Related Posts
« Getting that second date 1001 Home Remedies: white willow your headaches away »