Retirement
Author: Alice Sithole


© Photographer: Yuri Arcurs | Agency: Dreamstime.com
In this document, we are going to explore what retirement is. Retirement is a period in a person's life during which one is no longer working for any master or organisation, thus withdrawing from traditional place of employment. Retirement can be at any age.
When you retire you find that you are no longer one of the masses but you can be more of an individual. The onus is on you to stand up and be counted or you die a living death. In an ageist society it is so easy to become just another forgotten number – a liability – and not an asset to the community you live in.
It is possible to turn retirement into an achievement to cherish, make it an opportunity to semi-retire, and that usually means working in a more rewarding job, reaching our own self actualisation because we will be doing a job of our choice not something out of necessity.
Retirement can be viewed as a window of opportunity to step up into the world of new experiences with a positive view. Nowadays – in the developed world at least – people live longer because of better developed health system so it is important to plan ahead so that one will be able to maintain current living standards. Because you will have more disposable time it is even possible to create even better living standards. It is important to explore how to create a solid financial base for one's retirement.
There are several ways of creating a sustainable financial base. Some of the ways may include:
Turning one's hobby into an income generating project whilst working at your own pace.
Networking with colleagues who are already established in a field of your interest and tapping into their expertise to build up your own base.
Embark on projects one may have desired to do but could not do them due to working or employment constraints etc.
Most importantly, take retirement as semi-retirement time to achieve your set goals and boost self-esteem.
The happiest retirees are those who never really retire. It is time to exercise, time to take leisure strolls, time to be in the library and explore and time to get involved in community projects and keep active yet still reserve some time to engage in personal income generating projects so as to maintain a stable financial base.
One important factor to remember is that although your working life-style may change when you retire, the fundamentals of personal financial demands do not change. One will still need to prepare a budget, control expenses and monitor financial output. This means you will still need to approach luxuries with the intention of either saving for them or finding other sources of income.
Not everyone is content to sit back on a rocker after they stop working. Entrepreneurial types can use experiences gained during one's working life to embark on a self actualisation career or start their own business using the accumulated knowledge and professional contacts.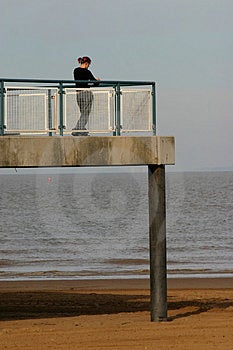 © Photographer Timothy Large | Agency: Dreamstime.com
For example;
Retired teachers can start their own private tuition coaching groups or offering one-to-one educational support. This can be geared towards pupils who can afford to pay for the service or who need extra tuition in the lead up to exams. They can also be authors of academic books.
Nurses and Health care workers could offer personalised private nursing care to individuals willing to pay.
Military, police officers and mental health personnel might offer law enforcement coaching clinics. They can also teach private individuals self-defence techniques or safety.
Physiotherapists may offer home care services to members of the community who are prepared to pay for that 'personal' touch.
The opportunities are endless. It is the flesh that retires not the brains. The brains become wiser with maturity instead but we only need to think outside the box and be creative.
Retirement comes with prestige. Being able to retire in style, assuming that all is planned for can gain respect from fellow workers, friends and family. Lack of planning may result in:
Job related stress, when one hangs on to the job beyond retirement age working until one drops because one has no choice.
Frustration
Lack of motivation and low self worth
Even stooping low to the point of depending on the kindness of family and friends to support you financially, resulting in one being reduced to be one of the masses that are not recognised within our own community.
Retirement depends largely not only on our own ability to save and invest both our finances and experiences wisely, but also in our ability to plan and retain self-esteem and self confidence in life.
Related Posts
« Spare the Rod and Spare the Child: Disciplining your child without hitting them How to Get your 5 a day when you can't eat 5 a day »