Dressing With Class
Author: Christine McLean
Tight and short. Cleavage and 8 inch heels. It seems that there is a common perception amongst women that these are the adjectives that best describe a sexy outfit for a date. However, you must consider the fact that within the first ten seconds of meeting you, an individual will make judgments about you based on how you dress and carry yourself.  First impressions last and if you make the wrong first impression on your first date, you may never see or hear from that man again.
In order to get a male's perspective on the issue, I interviewed four young men who are in their twenties and who have each experienced dating. Here are their responses:
 John
"It depends on what kind of date it is. If it's a formal date I would like to see her in a nice black dress or perhaps another colour. It shouldn't be too short and it should show off that she is physically attractive without saying you can definitely get it later. She should wear shoes she is comfortable in, although pumps are sexy. She can definitely wear makeup and jewelry but makeup is not a synonym for mask."
This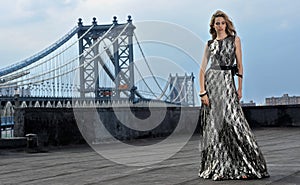 © Photographer: Anton Oparin | Agency: Dreamstime.com
NOT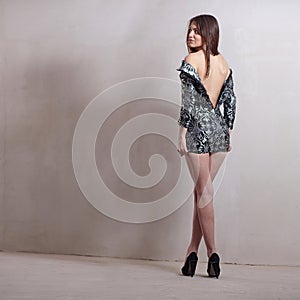 © Photographer: Anton Petukhov | Agency: Dreamstime.com
Andy
"It depends on location. If it's a dinner then a nice dress and heels. The dress should not be too long and not be too short. It should make me curious and let me see shoulders but not too much else or she'll look desperate. Don't show too much cleavage."
  This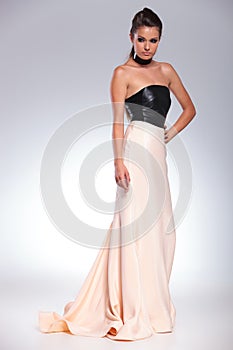 © Photographer: Viorel Sima | Agency: Dreamstime.com
 NOT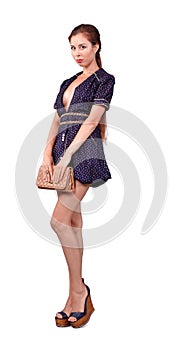 © Photographer: Photostudio7380 | Agency: Dreamstime.com
Kish
"Depends on where we're going. For something formal, a nice longish dress with simple accessories and a classy handbag. It has to be classy even if it's tight. Sometimes it's not the dress but how you wear it. Some women just have class appeal and can wear tight revealing clothing. Other women need to cover up more."
                                                                                                                                                                                                                                                                                                                              This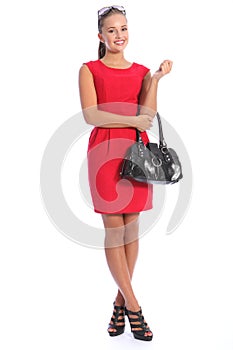 © Photographer: Darrinhenry | Agency: Dreamstime.com
NOT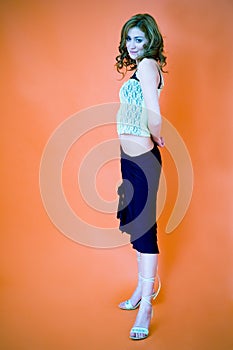 © Photographer: John Smith | Agency: Dreamstime.com
Jay
"For a dinner, I would enjoy a nice, long form fitted dress that doesn't show too much skin. The dress should fit her at her knees or below and be sophisticated. A nice pencil skirt and a blouse would also be nice. I hate seeing girls walking and pulling down their dresses. I don't want to see her bra, bra strap or the bra clip in the middle of her breast. I also want to see the real her so she shouldn't wear too much makeup."
This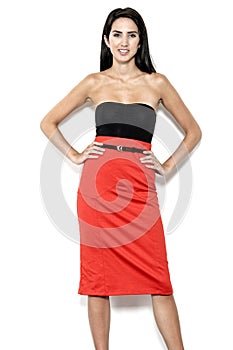 © Photographer: Gareth Lewis | Agency: Dreamstime.com
NOT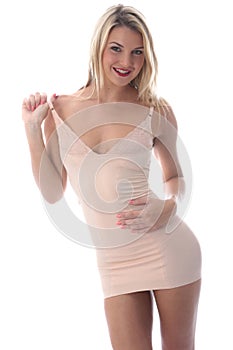 © Photographer: Martinlee58 | Agency: Dreamstime.com
Although each male's preference differs, there is one common factor… they do not like to see women who reveal too much. Of course they want to know that the woman they are dating has great physical appeal, but they don't want to know everything about her body before they get the chance to take her clothes off. Ladies, take the time to choose the right outfit for your dates. You can be sexy without being revealing.         
Related Posts
« Can You See My Scars? Mother-In-Law Spells Woman Hitler – 2nd author »