Can A Beautiful Man Ever Love You?
Author: Christine McLean
Every woman has an idea of who she would want her ideal partner to be. The long list we all have can, however, be very daunting and lead to great unhappiness as we slowly discover that no man truly matches all of the criteria on our list. There are some popular power couples that I greatly admire who have such beautiful relationships that it makes me wonder if I will ever find what they have. These couples are Will Smith and Jada Pinkett-Smith, the Obamas, and Denzel Washington and Pauletta Washington. Despite the controversies that may have surrounded their relationships at some point in their careers, they have always stuck together and displayed a deep love and commitment to each other. So, can we ever find men like Barack Obama, Denzel Washington or Will Smith? I believe that we all can if we follow these tips.
Take the Blinders Off
Have you ever watched a horse on a race track? It is always focused on the finished line because of the blinders that have been put over its eyes. Some of us have on blinders when looking for the right man. We are so focused on everything we want that we neglect what has been right in front of us all along. There are some men in our lives who truly fit the bill but we fail to acknowledge that they are there. Take the blinders off and open your eyes to all the possibilities.

© Photographer: Colette6 | Agency: Dreamstime.com
Allow the Right Man to Capture Your Heart
Some of us give ourselves completely to men who are far from what we are searching for. These futile relationships often result in us having broken hearts and cause us to be guarded. Consequently, when the right man comes along he has to work extremely hard to get that treasured place in our hearts. Although we would love to believe that a good man will make the effort to break through our guarded hearts, if it becomes too difficult he will move on. Proverbs 4:23 says "Above all else, guard your heart, for everything you do flows from it." Learn to protect yourself from the wrong men and preserve yourself for the right one.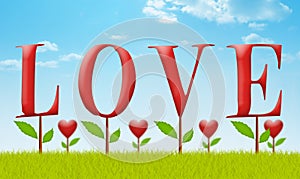 © Photographer: Jpegwiz | Agency: Dreamstime.com
Know that a Beautiful Man Displays Commitment
The right man is a man of action. He not only says the nice things that you want to hear…he does them. In the July issue of Ebony there was a feature on Denzel Washington and his wife Pauletta. In this article, Pauletta stated "For me, the 'love' in the love story is how you come through the trials. The passion, the lust—that's easy. The love story is how you come out in love after hardship."(cited in Harris, 2013)[1] A beautiful man will commit fully to you and the development of your relationship. He may not come in the package you expect him to come in but he will make his love for you real.

© Photographer: Gvictoria | Agency: Dreamstime.com
Develop Healthy Self Esteem
Men love to know that their women are confident about who they are and how they look. Yes, you may have some insecurities about your appearance but when you are continuously wallowing in self-pity, you become a repellant to men. Learn how to look at yourself in the mirror every day and tell yourself that you are beautiful and of great worth. You would be surprised at how this helps you to develop the confidence you need.
All women can find a beautiful man and I believe that if we follow the tips I have outlined, he will come along.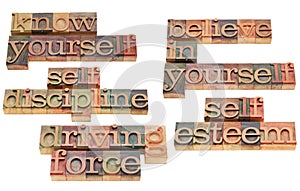 © Photographer: Marek Uliasz | Agency: Dreamstime.com
[1] Harris, J. (2013, July 22). Denzel Washington and wife Pauletta withstand divorce rumors and promote black love. Retrieved September 19, 2013, from http://www.huffingtonpost.com/jordan-harris/denzel-washington-and-wife-pauletta_b_977156.html.
Related Posts
« The Tiny Speck in an Ever Changing World Can You See My Scars? »