200g smoked tofu
4tbsp lemon juice
1tsp grated lemon rind
8 tbsp water
1 shallot, chopped
1 garlic clove, chopped
3tbsp breadcrumbs
4tbsp olive oil
1tsp paprika
Sea salt and freshly ground black pepper to taste
Crumble the tofu and blend with the lemon juice, lemon rind, water, shallot, garlic, breadcrumbs, olive oil and paprika.
Add the seasoning and chilli before serving with warm pitta, olives and slices of cucumber.
Article sourced from and with kind thanks to The Complete Guide to Nutritional Health.
Available from Amazon.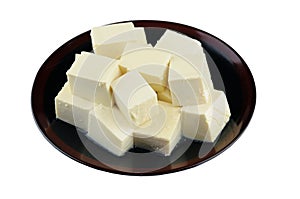 © Photographer: Bedo | Agency: Dreamstime.com
Related Posts
« Is This True Love: How to Test Your Partner's Love 1001 Home Remedies: broccoli for PMS »